Philadelphia, Pennsylvania
During my stay in Washington DC, I was determined to see or do something different on weekends. I knew my East Coast living was only temporary and wanted to explore as much as I can. Wednesdays and Thursdays were the crucial planning days and I had to come up with an idea before Friday. I probably had a lot on my bucket list but when I found out that Philadelphia was just another bus ride away, I needed to go!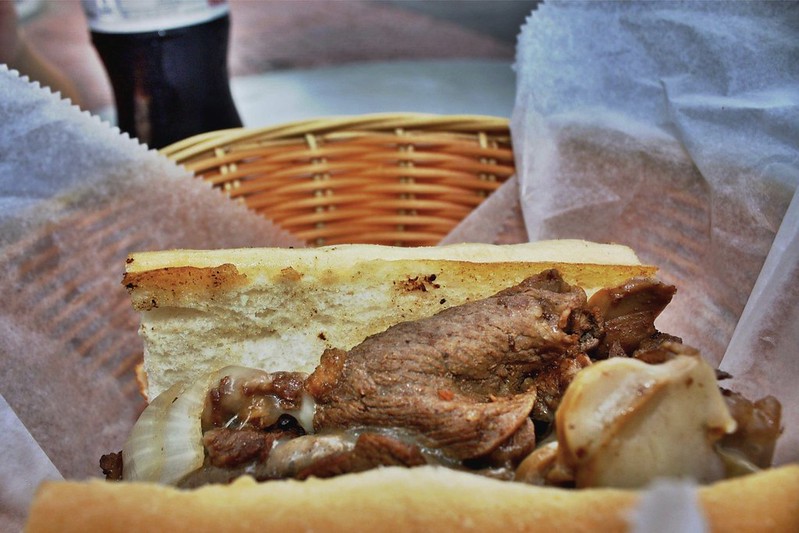 Call me crazy or call me brave, but I was going to purchase one roundtrip ticket as my friends weren't available to go with me. Philly was just a few hours away and I was going to be back the same day anyway. This was nothing, as I already moved across country on my own, knowing only 2 souls in the area, and left all of my family and friends back in California. Luckily my friend's previous engagement got cancelled and she was able to come along. We could have just stayed the night over but it was also last minute thing and would rather just be back in my Dupont Circle apartment.
We took a bus tour around and was pleasantly surprised with Philly. I didn't know much about the city, didn't have time to read about it. Maybe it's just a case of pure wanderlust that drew me to go. Or maybe it's the sound of having a Philadelphia Cheesesteak in Philadelphia that was just so inviting.
Follow Sky Envy: Bloglovin' / Facebook / Twitter / Instagram / Pinterest
A perpetual dreamer, an eternal nomad and a Francophile at heart.