Rome
Colosseo and the Underground
Roma, Italia
If the Eiffel Tower is to Paris then the Colosseum is to Rome. One of the New Seven Wonders of the World, it was definitely in my Bucket Travel List. Seeing the Flavian Amphitheater for the first time gave me the same feeling when I first saw Machu Picchu last year. It was overwhelmingly massive and I was felt like a little speck of dust standing next to it. The movie Gladiator comes into mind, and I couldn't pass the opportunity to go to the underground dungeon area and even walk on the arena floor.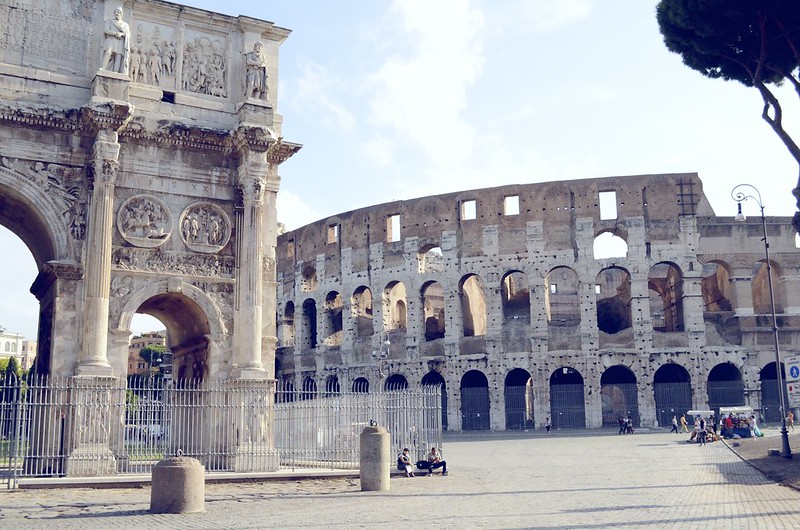 We started the day early and walked to around The Forum first before heading on to the Colosseo. We had to wait for the employee who carries the special keys to the gated area as there were only limited time slots and limited people who are allowed to go the stage – those who purchased the VIP tickets. Walking out to the light on the platform that was remade, similar to the stage where gladiators fought, was such an experience. It's like discovering something really special, something goosebumps-worthy. Our guide made it more interesting, playing the same sound effects from the Gladiator movie, as we stepped into the light.
It is amazing how this amphitheater was constructed and built at 70 AD and still stands tall today. Seeing the underground area was more of an eye-opener, as these held the cages where gladiators and animals were kept before the shows began – there was no electricity and had little oxygen. I still don't understand how the fights became a form of entertainment, then again I'm no Roman and wasn't born thousands of years ago.
Follow Sky Envy: Bloglovin' / Facebook / Twitter / Instagram / Pinterest